3-Hour YIN Yoga Class
with 15 minute sitting practice
with Heidi Ellison Childress
Saturday, June 13, 2020; 12:00 - 3:00PM
Cost $50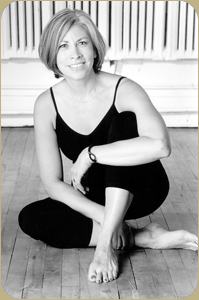 Join us for an extra long practice of Yin Yoga. We will do a slow, deep series of floor postures, each held in a passive way for 3-5 minutes. Explore your body's flow of energy with deep awareness.

Yin style focuses on the stimulation of the connective tissues, primarily in the hips, pelvis and lower spine. It encourages the movement of energy (chi/prana) through the body's subtle and unseen channels.

As a complement to a more dynamic, muscular yoga style, Yin style gives the practitioner an opportunity to take time to look inward, to quiet an active mind, bringing awareness of breath and the experience of different layers of sensation. Relaxing and revitalizing, Yin Yoga prepares the body physically to sit more comfortably in meditation, bringing it into a place of balance and contentment.

This is a class, not a workshop and is appropriate for beginners as well as experienced yoga practitioners.




Teaching since 2003, Heidi's classes blend aspects of Hatha, Vinyasa and Yin yoga to create a moving meditation. She believes that through a thoughtful practice, yoga enables us to experience the letting go of tension, to feel the energy we are made of and, ultimately to feel comfortable in our skin.

Heidi practices primarily under the guidance of Suddha Weixler at Chicago Yoga Center. Having taken many teacher trainings and intensives, she considers the most profound to be those of Erich Schiffmann and is influenced by Sarah Powers and Paul Grilley, whom she assisted at the 2009 Midwest Yoga Conference.