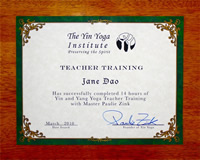 Students may attend a one-week session, and complete a second session at a later date. Students may also accrue credit hours up to a total of 100 additional hours through: reading/writing assignments, evaluated teaching experience, and hours from previous Teacher Training workshops with Paulie. Students completing certification course are eligible for free lifetime Yin Yoga Teacher registration with the Yin Yoga Institute. For application info visit TheYinYogaInstitute.com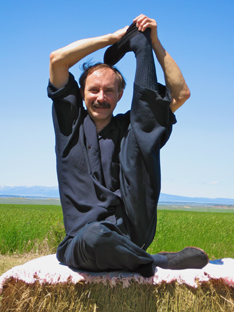 Master Paulie Zink received private intensive training for ten years as the sole protégé of Chinese Taoist yoga and kung fu master, Cho Chat Ling. A three-time international martial arts grand champion, Paulie is renowned for his fluidity, flexibility, and artistry of motion. He teaches with a relaxed and playful demeanor that encourages everyone to feel accepted and comfortable. He brings over 30 years' experience to his teaching.
---
For Students from out of town we suggest EARLY room reservation.
Chicago gets very busy at certain times.
(Most about 25 minutes walking distance or more).
Chicago Getaway Hostel, www.getawayhostel.com, 773-929-5380
Inn at Lincoln Park, www.innlp.com/wp/, 866-774-7275; 773-348-2810
Days Inn Lincoln Park, www.daysinnchicago.net,
888-576-3297, 773-525-7010
City Suites Hotel, www.chicagocitysuites.com, 773-404-3400
The Willows Hotel, www.willowshotelchicago.com, 773-528-8400
Old Chicago Inn, www.oldchicagoinn.com, 773-472-2278
AND you can always: www.airbnb.com
Pay in full or a $350 deposit to reserve space,
Due to limited space, early registration is encouraged.
To reserve a space, fill out and print the WORKSHOP FORM registration specifying
Yin and Yang Yoga Teacher Training with Paulie Zink.
along with a check to the
CHICAGO YOGA CENTER
3047 N LINCOLN AVE UNIT 320
CHICAGO IL 60657-4274